Arches National Park with kids
I'm standing on a flat, sandy trail with my two children, then ages 8 and 10, in Utah's Arches National Park, known for more than 2,000 arches carved by wind and water erosion over millions of years, as well as some funky-shaped rock formations with names like Parade of Elephants, Sheep Rock, The Organ, and Three Gossips.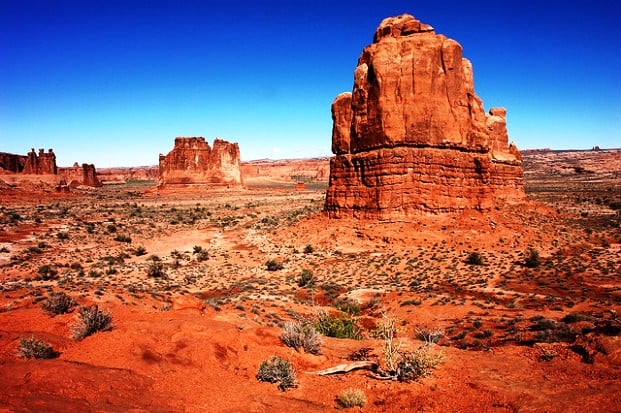 Moab and Red Rock Country Moab, Utah
The adventure-travel epicentre of the canyon country is a surprisingly small town. But even with a population of just under 5,000, Moab boasts enough great-outdoors options—plus epic film-worthy scenery to match—to justify a town ten times its size. The city, named after a Biblical kingdom, started life as a Mormon settlement in 1855, and went through a phase as a uranium boom town in the 1950s. Moab's latest incarnation began in the 1980s, when proponents of a nascent sport called mountain biking discovered that the endless miles of colourful sandstone known as 'slickrock' were perfect for fat-tyred fun.