The A-list actress – fresh from a break-up – is lunching with a new beau at the next table. Within hours, photos (snapped from a bush over my left shoulder!) break the story on the Web. Just a day in the life of Chateau Marmont. Jean Harlow and Clark Gable carried on a torrid affair here (during Harlow's honeymoon).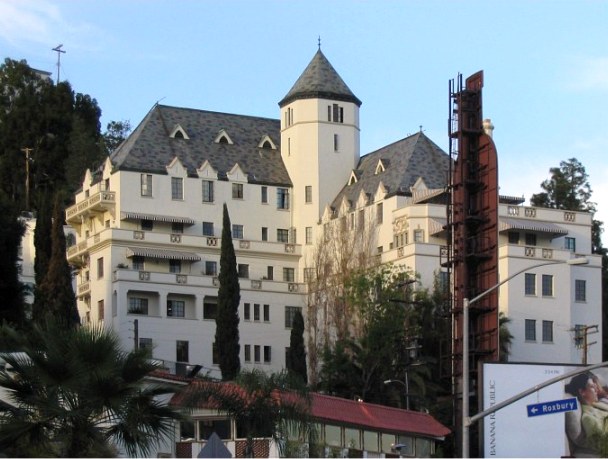 Howard Hughes holed up in a penthouse, binoculars trained on starlets at the pool. Led Zeppelin tore up the halls on Harleys. Scarlett Johansson may or may not have hooked up with Benicio Del Toro in the creaky elevator. The Chateau is Hollywood's scrapbook, chronicling decades of flamboyance with lots of naughty detail.
Fashioned after a real French chateau, Marmont looks more like a Disney-leftover above the glitzy Sunset Strip. Movie stars come to party (their antics covered up by a tight-lipped experienced staff) and sometimes to disappear for months. Beyond the grandiose vaulted ceilings and fluted pillars of the salon, landscaped paths lead to a range of quarters (including bedroom, suites, bungalows and penthouses) straight out of a Golden Age sound Each of the sixty-three rooms, cottages and bungalows are a home of their own.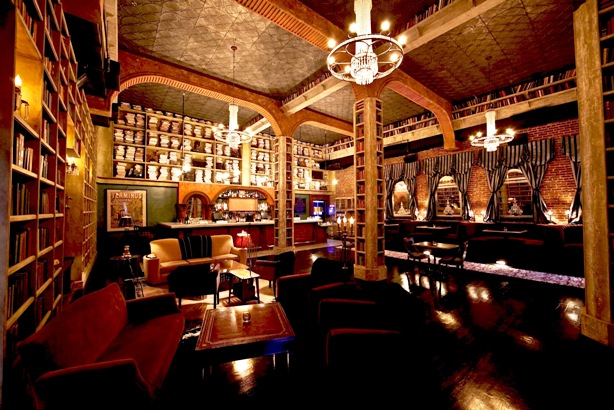 The majority have full kitchens, sitting areas or living rooms, some have formal dining rooms, balconies and private terraces. The scale is gracious from a long gone era, perfect for hosting an impromptu party-thick soundproof walls-(after all the hotel was built as the first earthquake proof building in LA) ensure privacy. There is a simple perfection to these spaces, elegant simplicity, and room to move-the white curtains billow seductively with the softest of breezes.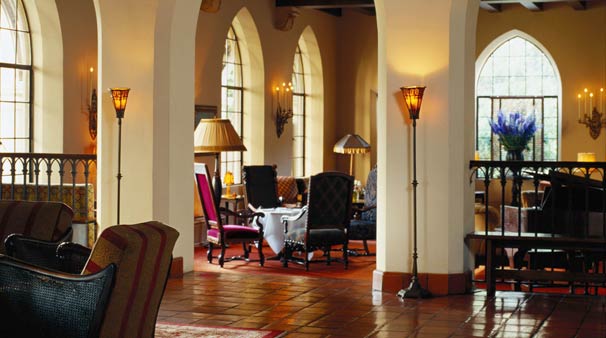 The balconies offer the perfect perch for looking out or being above it all- with views reaching from the wide panorama of the spreading city to the twinkling lights of tinsel town, down the pulsing beat of sunset strip and deep into lush green of the hotel garden.
For drinks or dining, guests can enjoy the luxury hotel's Bar Marmont, which serves cuisine with a decidedly European flavor and plenty of devilish cocktails. The luxury hotel also houses a heated outdoor pool surrounded by a copse of gardens and a large sun patio.
For health conscious guests, Chateau Marmont provides a fitness room and private trainers on request. But, if guests wish to indulge their appetites, the luxury hotel offers 24-hour room service to serve guests at any time of the day or night. There is a limousine and chauffer service at the Chateau Marchmont, as well as a 24-hour shoe shine, 24-hour concierge service and even pet amenities. The luxury hotel is child-friendly with babysitting services, crib rentals and even baby linens.
Chateau Marmont
Address: 8221 Sunset Blvd, West Hollywood, CA 90046
Phone:(323) 656-1010