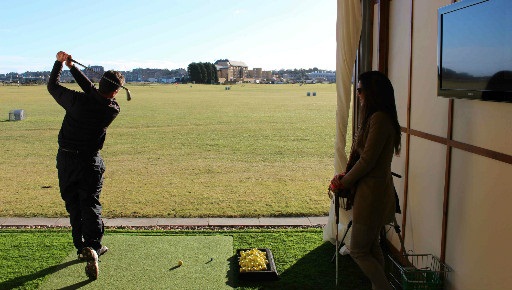 Learning the game of golf at the place where it started. St. Andrews is a tiny seaside town located on the southeastern coast of Scotland. Just more than a one-hour drive from Edinburgh, it is also accessible by train and bus from all major cities in the UK. World renown as the "Home of Golf," it is home of the Royal and Ancient Golf Club, which is highly regarded as one of the oldest and most prestigious golf clubs in the world. Even non-golfers surely will be impressed by the history of the clubhouse in the center of town.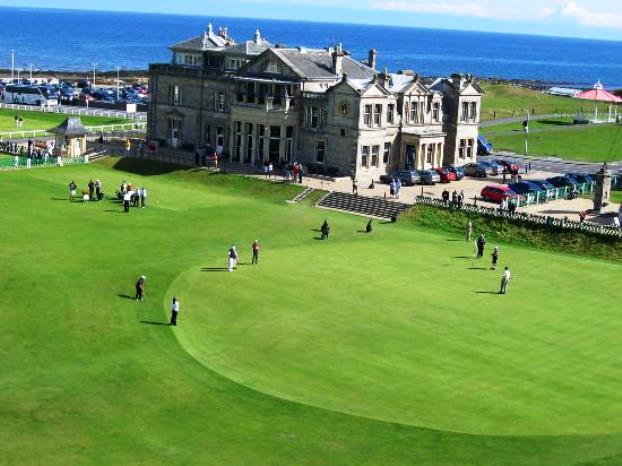 I absolutely loved my time in St. Andrews. Not only is the town full of cute shops and cafés, but it also has the beautiful green of the golf courses and the view of the sea to enjoy. Most of all, I felt incredibly welcomed by the people of St. Andrews, making me pine for a return visit.
St. Andrews is the perfect location for golf as the terrain is on links ground, meaning it never gets waterlogged. Paired with the fact that there are six 18-hole golf courses (plus one 9-hole course) squeezed into this tiny town, there is no wonder why St. Andrews is the home of the sport.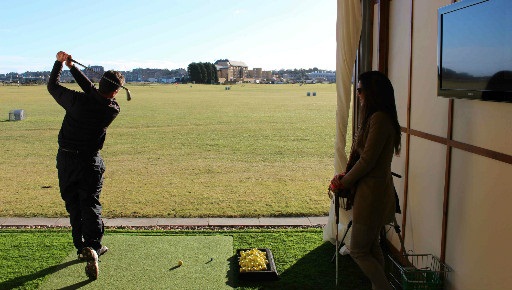 With the Open Championship (also known as The Open or the British Open, which is the oldest of the four major championships of professional golf) taking place here July 16-19, 2015, I thought I'd try a bit of golf myself. I played on the Old Course, which is one of the most famous courses in the world; people have played golf here since the early 1400s, and all of the greats have played on its ground. I realized I had never stood on a proper golf course before, and what a beautiful place to be introduced to the sport! My first course experience couldn't have been any grander.
Categories: Abacos, Edinburgh, Fife, Scotland
Tags: Austin, Bethpage Black Course, Bethpage State Park, Bluebird, Brown Deer Park Golf Course, England, FiFE, Golf, Golf course, Old Course, Royal and Ancient Golf Club, Saint Andrews, Scotland Golf, Texas