Discovering the best of America with great American road trips. Trying to decide on the five best road trips to add to your bucket list is akin to picking your favorite child.
All have redeeming qualities, each has a unique personality with different views, but narrowing it down to a favorite is almost impossible. While spur of the moment road trips can be exhilarating, planning a road trip with room left for some serendipitous moments peppered in is the perfect recipe for a good time.
CALIFORNIA: Breathtaking Vistas
The Pacific Coast Highway, U.S. Highway 1, in California has some of the most spectacular panoramic seascapes in the country. We began our road trip in southern California and drove along the coast up to San Francisco. While the trip is 605 miles from start to finish, just over 12.5 hours drive time without stopping, you will want to take your time and soak in every glorious moment. Plan for several days with stops along the way.
The Ritz Carlton, Laguna Niguel, half way between San Diego and Los Angeles, with its stunning 150 feet of an oceanfront bluff, was the perfect five-star location to kick off this bucket list trip. After a successful day of whale watching in Dana Point and a night of refreshing handcrafted cocktails and Pan-Latin Coastal Cuisine at Raya, we set forth on one our most memorable road trips to date. The views, along the entire coast, literally take your breath away.
You don't want to miss Santa Barbara, Hearst Castle, Big Sur, Paso Robles, and Carmel along the way. Be sure to hit the super-scenic, 17-mile drive, which meanders through the Monterey Peninsula giving you a glimpse at the world famous Pebble Beach golf course. And, finish up your road trip with a drive (or walk) across the magnificent Golden Gate Bridge in San Francisco.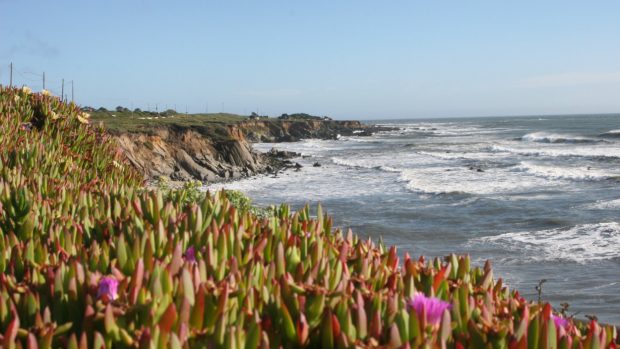 MONTANA: Unique, Unplugged, and Unparalleled
Montana has many beautiful drives, and you could easily take any of them and not be disappointed. With wide open spaces, a sky so massive it looks like it goes on forever, and sunsets that are beyond colorful with a palette of oranges, reds, yellows, and golds, it is no wonder that Montana has become one of our favorite places to take a road trip.
On a recent trip, we started out along Highway 2 on our "Road Trip to Paradise" over a long weekend. We began in Kalispell, with stops at a fabulous old-fashioned soda shop called Norm's News and the Hockaday Museum of Art to bone up on the cultural history of the Flathead Lake Valley and Glacier National Park.
From there we headed out to Big Arm State Park, which is on Flathead Lake, the largest natural freshwater lake in the western United States. Big Arm State Park is the perfect place to get out and stretch your legs along the 2.5-mile hiking trail and take in some wildlife viewing. After spending the night in Polson at the Gaynor Ranch B & B for some old west hospitality, we set out to explore the National Bison Range, St. Ignatius Mission, and Thompson Falls.
We spent the night at Quinn's Hot Springs, on the Clark Fork River, where the following day we floated down the river, peering up at the steep canyon walls to see if we could spot some bighorn sheep. From Quinn's, we took the St. Regis-Paradise Scenic Byway toward Missoula. We barely scratched the surface on this road trip, wetting our appetite to return. Next up: we've added Montana's Going-to-the-Sun Road through Glacier National Park to our bucket list.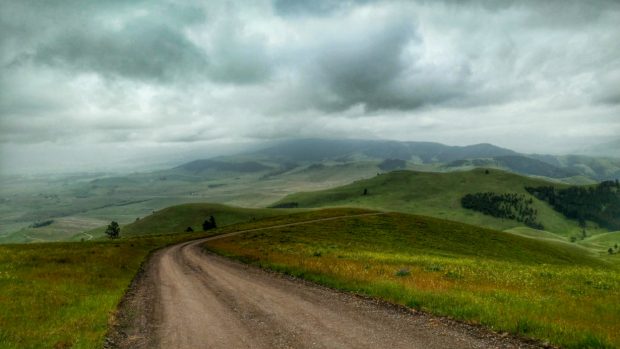 HAWAII: The Road to Hana
The Hana Highway on the Hawaiian Island of Maui has more twists and turns than a Hollywood screenplay. It can be daunting if you have a propensity toward motion sickness, so take a Dramamine. Throughout the 64.4 mile drive, you'll encounter cascading waterfalls, botanical gardens, lush rain forests, rainbow eucalyptus trees, and gorgeous coastal views. And surprisingly, you can see it all in one day. The key is to start early and return well before sunset.
I'm sure there were gas stations along the road, but I can't remember seeing any so fill up before heading out. There were two standouts when it came to grabbing a nosh on the road to Hana. Aunt Sandy's Banana Bread is just past the 16-mile marker on Keanae Peninsula Road. Our timing was impeccable as we arrived just as the banana bread emerged from the oven. Moist and flavorful, it was worth the few minute detour. Upon arriving in Hana, we had a late lunch at Thai Food by Pranee.
To say it was unassuming would be an understatement, but what it lacked in architectural sophistication, it made up for with a quality meal. No walls, no restrooms, just a canvas awning hovering above picnic tables and a makeshift outdoor kitchen put out some of the best Thai food we've had to date. The line was long, as was the wait for our food, but it was so worth it.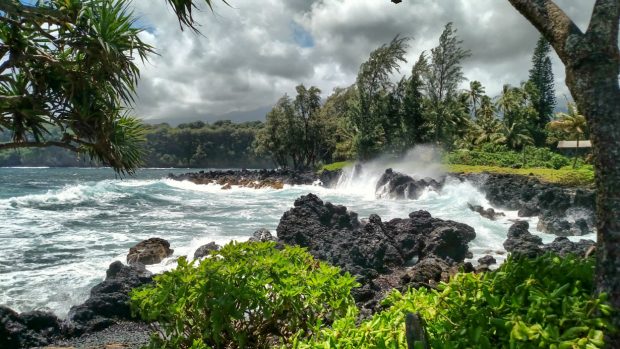 AMERICANA: Historic Route 66 
From Chicago to Los Angeles, traveling through Missouri, Kansas, Oklahoma, Texas, New Mexico and Arizona, this iconic highway is like a ride down memory lane. Dotted with kitschy diners and classic roadside ghost signs, the Mother Road serves up a heaping dose of nostalgia.
There are more photo opportunities along this route than you could shake a selfie stick at, starting in Chicago at the John Hancock Center for the cities most magnificent views. There is plenty of quirk along the way. Check out the world's largest ketchup bottle, the Cadillac Ranch which is a public art display of 10 artfully graffitied cars buried nose down, and the Blue Whale of Catoosa in Oklahoma.
Rest your head at the Wigwam Motel where you can spend the night in a tepee, lunch and laugh at Delgadillo's Snow Cap in Seligman, Arizona, and finally, wind down with a hot dog on the boardwalk at the Santa Monica Pier, the end of the trail. While it is no longer an official U.S. highway, Route 66 will always be a piece of the American fabric and bucket list worthy journey through our countries history.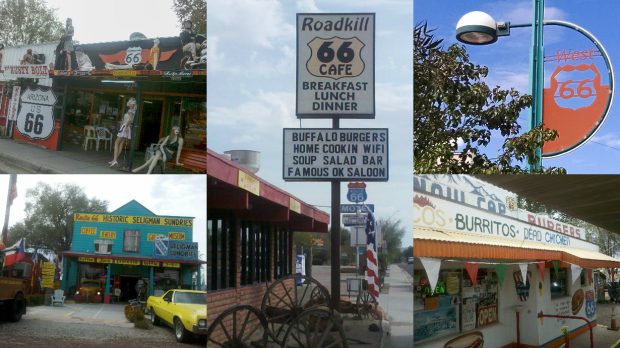 KENTUCKY: The Bourbon Trail
Did you know that bourbon is America's only native spirit? And, according to the Kentucky Distillers Association, nearly 95 percent of all bourbon is produced in Kentucky. Since the 1700s, Kentuckians have carried on the tradition of making fine bourbon, a process that hasn't changed from that of their ancestor's centuries before.
This road trip is as much a history lesson as bourbon tasting. Starting in Louisville, Kentucky, there are nine historic distilleries on the Bourbon Trail, and they range between 8 and 80 miles apart. The drive itself is picturesque, taking you through quaint towns, and just like good bourbon, you should take it in slowly and deliberately.
No chaser needed. We suggest you plan ahead so that you can maximize your time at each distillery and take full advantage of all the behind the scenes tours and tastings. Each distillery's tour is unique, and you should plan for a minimum of 90 minutes at each distillery. The Bourbon Trail is one road trip where you'll want to have a designated driver at the wheel.