Great Places to Visit in Southampton
For couples who are visiting Southampton and looking for ways to spend their days, the city has plenty of entertaining options to choose from. Here's a brief overview of Southampton's various entertainment offerings.
Perhaps the best place to visit in Southampton to be entertained is Leisure World, acknowledged as the city's entertainment capital. Located on Quay Road, this large entertainment complex features a bar, nightclub, bowling alley and the 13-screen Odeon Theatre.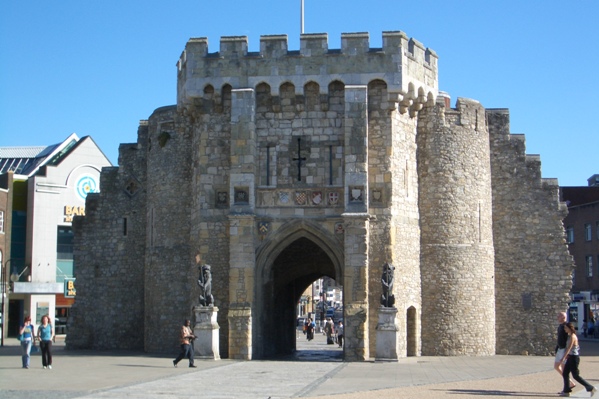 The theatre scene is alive at the main Mayflower Theatre on Commercial Road and the Gantry Arts Centre in Blechynden. The Mayflower Theatre has the added attraction of being one of Southampton's most historic buildings.
And speaking of history, the city has a lot of offer history buffs. For starters, there's the Bargate monument, one of Southampton's most famous landmarks, located at The Old Medieval Walls. During its heyday, Bargate was a heavily guarded tollgate that kept unwanted visitors from going to the city walls. The key features of this battlement-like structure are still standing and speak volumes of its rich history. There's the watch bell which was built back in 1605, a sundial that was constructed in 1705 and graffiti that has been traced to the 14th century.
The Tudor House Museum on Bugle Street is a great place to visit to savor Southampton's rich history, especially its more prosperous years. It is one of the most widely recognized and historically significant landmarks in Southampton. The museum has been around for over five centuries, features quaint old kitchens, Tudor-style gardens, a Minstrel's Gallery and the famous ghost of Ann Boleyn, which is a favourite attraction of children. According to historical accounts, Ann Boleyn lived in the Tudor House during her marriage to Henry VIII. Legend has it that her ghost continues to haunt the Museum until today.
Categories: Abacos, Europe, Southampton, United Kingdom
Tags: Ann Boleyn, Bargate, Beach Vacation, England, Family vacations, Mayflower Theatre, Museums, Ocean Village, R. J. Mitchell, Ross Burden, sightseeing, Southampton, Southampton Boat Show, United Kingdom, vacation