Historical Montgomery Alabama
Montgomery is the capital of the State of Alabama. The City was founded in 1819 following the merger of two towns, but only achieved capital status twenty-seven years later. In addition to being home to many government buildings, Montgomery is also host to several universities and colleges, many high-end manufacturers, and a large military contingent at the Maxwell Air Base.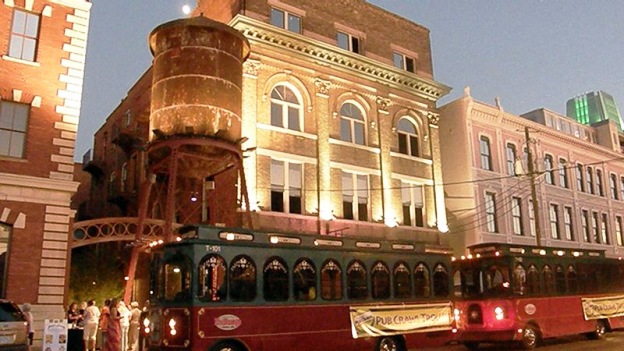 Here are a few great places to visit when in Montgomery:
Alabama War Memorial
The Alabama War Memorial was built to honor the citizens of Alabama who died while fighting to protect their state and country.
F. Scott and Zelda Fitzgerald Museum
The F. Scott and Zelda Fitzgerald Museum is located in the house where the couple lived while the great man was penning Tender is the Night and Save Me the Waltz. Two rooms are dedicated to Zelda who was a native of Montgomery, while the rest of the museum contains fascinating exhibits of the author's memorabilia.
The First White House of the Confederacy
The First White House was the home of Jefferson Davis and his family after his inauguration 1861 until the capital was moved from Montgomery to Richmond, Virginia. Later, the house was relocated to its present location ten blocks away, where it has been restored and now displays many items donated by the great man's wife, including personal property, period furnishings, and war relics.
St. John's Episcopal Church
The St. John's Episcopal Church was erected in 1834 by a group of faithful pioneer settlers. By 1837, all forty-eight pews were in use and by 1855 the faithful built a second church down the road. Both were closed during the Civil War by order of the Union Army, but reopened in 1866.
Categories: Abacos, Alabama, Montgomery, USA
Tags: Alabama, Historical site, Montgomery