In 1609, Dutch explorer Henry Hudson sailed up the river that now bears his name, looking for passage to the Orient's riches. He didn't find it, but he did uncover one of the most scenic waterways in the world. Two hundred years later, Robert Fulton first launched the steamboat on its waters in 1807, and as the centuries rolled by, the Hudson exerted a profound effect on American history, art, literature and environmental policies.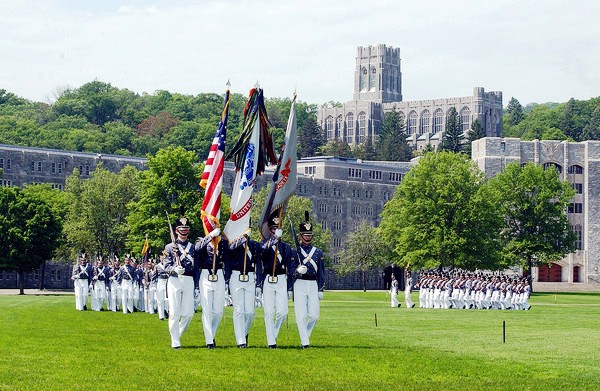 It begins as a tiny brook spilling out of Lake Tear of the Clouds, 4,322 feet up in the Adirondack Mountains, and flows 315 miles down to New York City. But it's not until the Hudson meets the Mohawk River at Waterford, just north of Albany, that it becomes the mighty waterway that helped link New York City to the west via the Erie Canal, opening up the Great Lakes states to America's first westward expansion.
This stretch between Waterford and Yonkers has been deemed such an important cultural and recreational resource that a four-million-acre area with 90 significant sites on either side of the river has been designated a National Heritage Area by the federal government.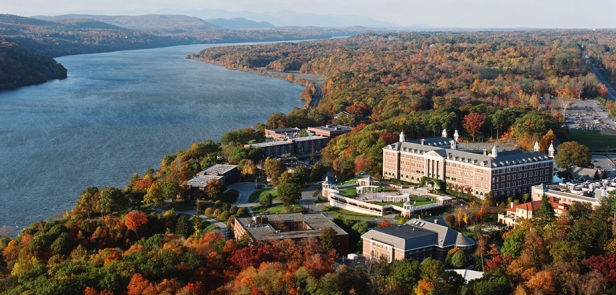 Known to Native Americans as the 'two-way river' because salty ocean tides are felt as far north as Albany, the Hudson River was crucial during the Revolutionary War, with 92 battles fought along its banks and George Washington's most important stronghold at the river's narrowest point that would become the U.S. Military Academy at West Point.
The Hudson Valley's majestic panoramas inspired Thomas Cole, Frederic Church and other landscape painters, who created the important 19th-century Hudson River School. It was home to such literary figures as Washington Irving, whose 'Rip Van Winkle' and 'Legend of Sleepy Hollow' were set here, and wealthy (sometimes fabulously so) families like the Livingstons, Vanderbilts, Roosevelts and Rockefellers built palatial mansions, still beautifully furnished and on view. The Catskills' wild beauty has drawn visitors for 200 years, and the Mohonk Mountain House, one of the country's few remaining great 19th-century retreats, still welcomes travellers from on top of the Shawangunk Mountains.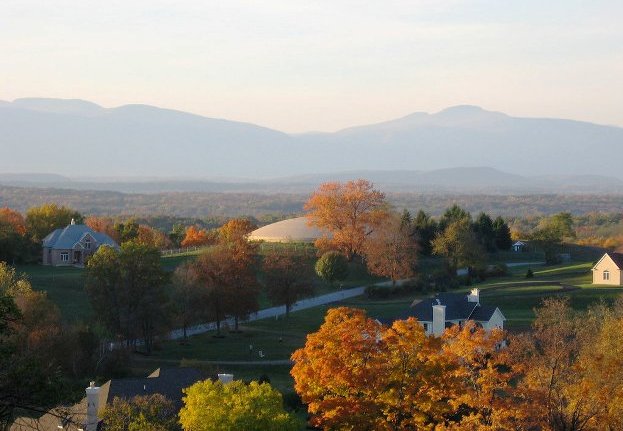 The Valley's fertile low-lying lands and rolling hills, famous for its unparalleled sweet corn and apples, has a new food export today: the Culinary Institute of America in Hyde Park is one of the world's finest training grounds for chefs. The Hudson Valley is also the site of a bold experiment in sustainable dining—a restaurant that farms its own food—that has made Blue Hill at Stone Barns a point of pilgrimage for dedicated 'foodies'.
Take a drive on back roads past manicured horse farms, dairy farms, pick-your-own orchards and wineries, then stop for lunch and antique hunting in 18th- and 19th-century riverside towns such as Nyack, Kingston, Hudson, Rhinebeck and Saugerties, the latter with its 1869 lighthouse-cum-B&B. For a rural setting, the Hudson Valley hosts an impressive wealth of art museums, including the standout Dia:Beacon. Cold Spring is a particularly charming 19th-century village with shops, cafés and a waterfront that offers stunning river vistas of craggy Storm King Mountain and the Hudson Highlands.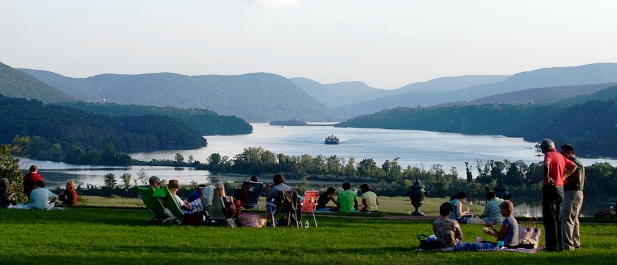 These same views add to the magic of nearby Boscobel Restoration, an early 19th-century mansion with one of the nation's leading collections of Federal-era furniture; it is the setting for highly regarded outdoor productions of The Tempest, A Midsummer Night's Dream and Macbeth during the annual Hudson Valley Shakespeare Festival.
For bedding down afterwards, the Garrison is a 300-acre river view resort with stylish rooms, golf, a spa and superlative dining in the Valley Restaurant. There, a team of chefs serve up tasting menus that are a model of wit and sheer sensuous pleasure, sourced in part from the substantial garden in the back. A little further north, jutting out as the only structure on the tiny uninhabited Pollepel Island, is one of the river's great curiosities and most romantic silhouettes, Bannerman Castle, now open for tours. Looking every bit the haunted ruins of a medieval castle, it was in fact an arsenal built by Scottish immigrant Francis Bannerman for his military surplus business (his clients included Buffalo Bill and WWI regiments).
Cool Hudson Valley evenings lend a certain magic to summertime concerts and festivals in open-air venues like the new Bethel Woods Center for the Arts and the 90-acre Caramoor estate in Katonah, famous for its first-class International Music Festival each summer. This rambling 1920s Mediterranean-style mansion, with priceless art and entire rooms imported from European palaces, was a gift to the public from collectors and musicians Walter and Lucie Rosen, in memory of their son, who was killed in WWII.