Touring London and southern England in style. Until recently, my lone memory of London dated back to the mid-1980s.
I was a poor college student at the time, and I spent a few weeks in England when I took a classical music course at the University of Oxford. OK—that description is a bit dramatic. Really, I took a class offered through my small university, and the class happened to be taking place on the Oxford campus.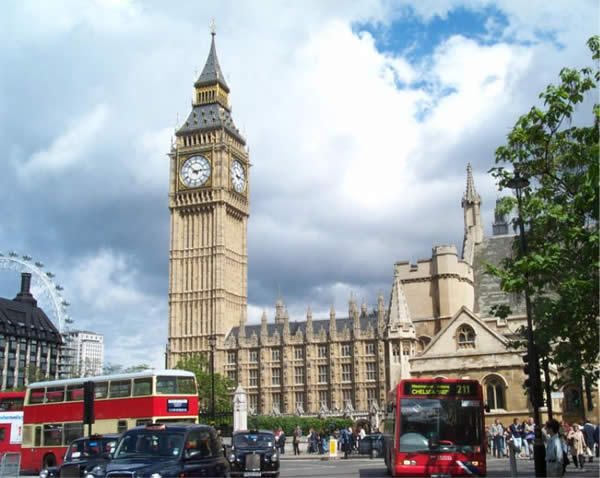 Since it was my first time out of our country, I was overwhelmed and intimidated by London. I know I went to Harrods but definitely didn't spend much time—or any money—there. I know I wandered around Piccadilly Circus and Trafalgar Square. Though most details are fuzzy, I do vividly remember all the lights and theaters.
Flash-forward to the modern era. For years, Jon, my husband, had been begging that we go to London. Well, begging might also be a bit dramatic. But for a long time he had been strongly suggesting we go.
It was fortuitous, then, that I was asked to go to London in order to provide some coverage about activities available through Expedia. No arm-twisting was necessary, especially since Jon could join me. We had dreamed of returning to this city together. Now our dream was coming true.
Rather than book activities on the ground, we used the Expedia website to book a number of activities that were easy to get to from our hotel, Mondrian London. We crammed a bunch of these things to do into our eight-day trip. We walked (and I jogged through) much of the city—on tours and on our own—but we also took a day trip out to Bath and Stonehenge.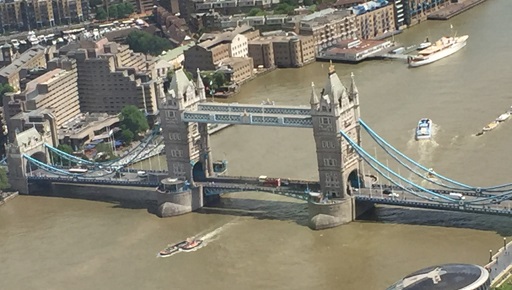 Tower Bridge as seen from The Shard
Activities in the city
I always like to take walking tours in new cities to get my bearings. In London, we chose the Highlights of London Walking Tour, a 2.5-hour guided jaunt. Sure, we could have walked the city on our own (and we did, later on), but on this excursion, a knowledgeable guide allowed us to take in far more than we could have from a guidebook or website. Walking down Pall Mall, for example, we learned about the many gentleman's clubs located here in the 19th century. And I always thought that was just a cigarette brand!
We hit the big sights, too—Trafalgar Square, Big Ben, Downing Street, and Westminster Abbey, all while being regaled with stories of London's history. The afternoon culminated with traditional English tea at St. Ermins Hotel-–complete with tea service and finger sandwiches and sweets. Here, we learned that the hotel had served as a meeting place for both Winston Churchill (during World War II) and MI6 (later on). Watch out, James Bond!
Because we wanted a chance to get more exercise (really!), we also opted for the Chocolate Walking Tour. In addition to giving us more than a dozen samples from the city's best chocolatiers, our guide showered us with history lessons. One of my favorite parts of this tour was the time we spent walking through the city's quieter neighborhoods, including alleys and arcades (mini malls filled with well-established shops that had histories of their own).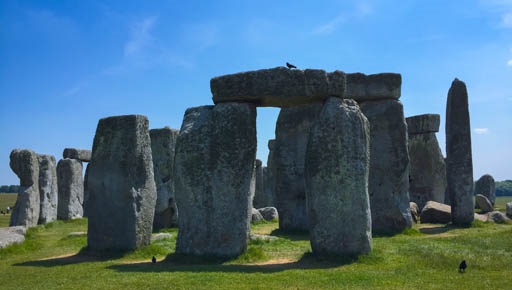 Stonehenge
In addition to walking tours, I've become quite enamored with hop-on hop-off bus tours. Before I took one of these, I didn't realize how valuable they are for getting to know a city and for getting around. Now I'm hooked. Naturally, then, in London, I had to do one.
We chose the Hop-On Hop-Off Bus Tour by City Sightseeing. These buses have established stops throughout London so that we were able to hop our way on and off at stops of our choice. Not only did this experience give us another expertly guided tour through London, but we got transportation to sights we missed on foot (such as The Shard, which was just a block from one of the drop-off points). We also used the hop-on hop-off bus to get to Harrods (where I spent far more time than I did oodles of years ago…but still not much money).
Truthfully, as we cruised around town in the open top of the double-decker bus and ogled at the centuries-old architecture, I couldn't get over the feeling that I was in a Harry Potter movie.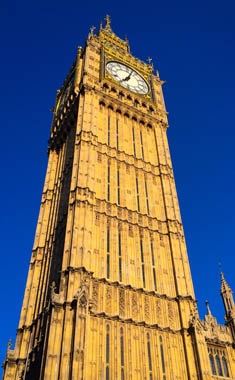 Look! Big Ben!
Getting out of London
Before the end of our visit, Jon and I took yet another tour: this time a full-day excursion to Bath and Stonehenge. Stonehenge! I couldn't pass up the chance to visit this iconic and ancient site about which I knew very little.
Apparently I'm not alone in my ignorance as scholars are still scratching their heads over this one. Nonetheless, I was still captivated by these mythic stones and the civilization that created such a monument.
Bath was no less spectacular. Sure, the village itself is adorable, but it's not difficult to feel like you have gone back in time once you enter the city's Roman Baths. After thousands of years, the baths still are wonderfully intact. Few manmade structures in our country are more than a few hundred years old, so it's magical to experience places that date back this far. It's especially magical when you bump into one of the costumed Romans that meander the grounds at Bath.
Eight days in London may seem like a lot, but we barely scratched the surface. Now I am the one who is strongly suggesting we return!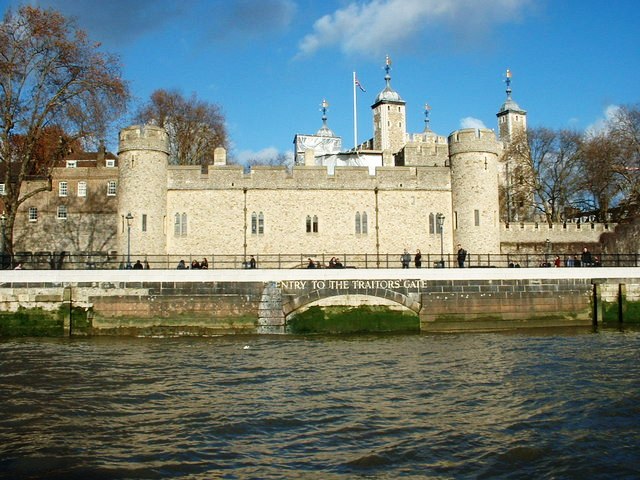 What are your favorite things to do in a new city?
Expedia compensates authors for their writings appearing on this site, such compensation may include travel and other costs.
This author has either a relationship with, or received other compensation (which may include monetary or in-kind compensation) from, the product or service providers that are the subject of this post.