Touring London and southern England in style. Until recently, my lone memory of London dated back to the mid-1980s.
I was a poor college student at the time, and I spent a few weeks in England when I took a classical music course at the University of Oxford. OK—that description is a bit dramatic. Really, I took a class offered through my small university, and the class happened to be taking place on the Oxford campus.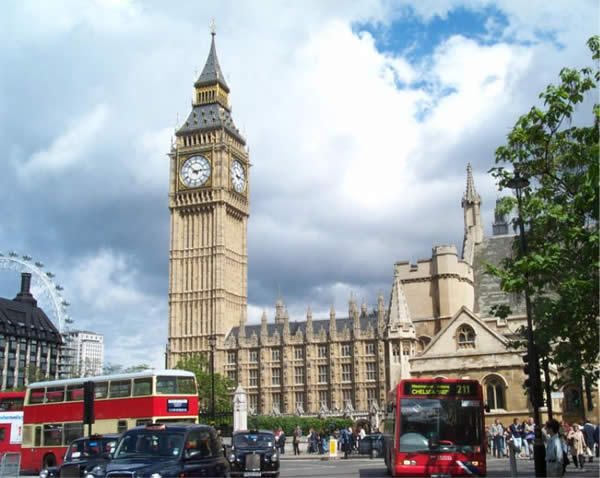 Since it was my first time out of our country, I was overwhelmed and intimidated by London. I know I went to Harrods but definitely didn't spend much time—or any money—there. I know I wandered around Piccadilly Circus and Trafalgar Square. Though most details are fuzzy, I do vividly remember all the lights and theaters.
Flash-forward to the modern era. For years, Jon, my husband, had been begging that we go to London. Well, begging might also be a bit dramatic. But for a long time he had been strongly suggesting we go.
It was fortuitous, then, that I was asked to go to London in order to provide some coverage about activities available through Expedia. No arm-twisting was necessary, especially since Jon could join me. We had dreamed of returning to this city together. Now our dream was coming true.
Rather than book activities on the ground, we used the Expedia website to book a number of activities that were easy to get to from our hotel, Mondrian London. We crammed a bunch of these things to do into our eight-day trip. We walked (and I jogged through) much of the city—on tours and on our own—but we also took a day trip out to Bath and Stonehenge.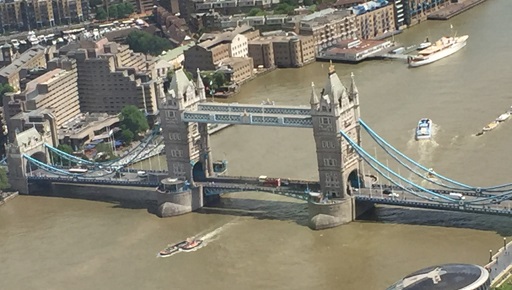 Tower Bridge as seen from The Shard
Categories: Abacos, Europe, London, United Kingdom
Tags: Associated Press, Bath, Big Ben, Black Sails, Bosnians, British Empire, England, London, Palace of Westminster, Stonehedge, Trafalgar Square, United Kingdom, Westminster Abbey