The World's Top Five Natural Baths
For centuries, people have traveled far and wide in search of a good bath – so why should it be any different today? Finding the natural hot spots for a relaxing steep is a fine way to appreciate the unique geographical qualities of a place while simultaneously indulging one's senses.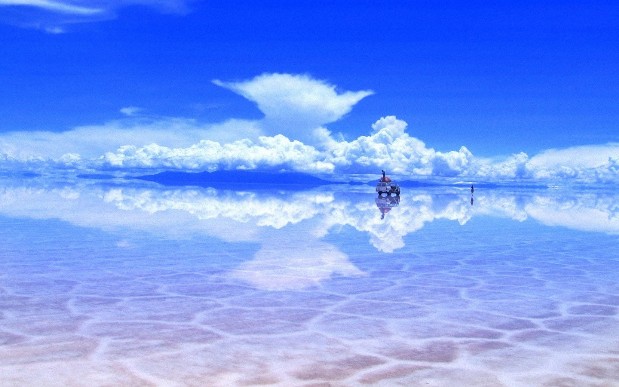 Mud Baths of Dalyan, Turkey
The quiet town of Dalyan on Turkey's Meditteranean coast is situated in an environmentally protected area of great natural beauty. Myth has it that Cleopatra herself would travel to Dalyan, and in more recent times the likes of Dustin Hoffman, Sting, Jack Nicholson, David Bowie and Prince Felipe de Carlos of Spain have made a point to stop here. What attracts them to this small town? It must be the glorious natural mud baths of Dalyan.
Visitors will smell the mud and pools before they see them as they contain sodium chloride, hydrogen, sulfur, bromide and fluoride; they are also naturally radioactive. The mud may smell and feel strange at first. Under the Mediterranean sun, it dries on your skin and you can feel it cracking if you move or smile. But once you rinse off, your skin is left feeling fresh, tight and exfoliated.
Salt Waters of Safaga, Egypt
An ideal combination of sun, sea and sand has come together in Safaga, Egypt in the perfect environment to promote human health; the healing waters of Safaga are said to reduce conditions like rheumatism, muscle tension and psoriasis; and relieve fatigue and stress.
The type of therapy enjoyed in Safaga is called climatotherapy and many local spas and resorts in the area have capitalised on the unique blend of rich minerals and healing waters. Spas offer other forms of treatments too, like pearl baths, hydrotherapy, underwater massage and water treatments, while specific remedies are geared to the alleviation of common ailments and therapeutic care for arthritis, skin inflammations and joint edema.
Volcanic Hot Springs of Santorini, Greece
Categories: Abacos, Africa, Bolivia, Daylan, Egypt, Greece, Madagascar, Safaga, Santorini, South America, Turkey
Tags: Bolivia, Dalyan, Egypt, etraveltrips, Family vacations, Greece, High Altitude Hot Springs of Salar de Uyuni, Laguna Verde, Madagascar, Mud bath, Mud Baths of Dalyan, Nevado Sajama, Safaga, Salar de Uyuni, Salt Waters of Safaga, Thermal Baths of Antsirabe, Turkey, Uyuni, Volcanic Hot Springs of Santorini, Wine tours