For centuries, people have traveled far and wide in search of a good bath – so why should it be any different today? Finding the natural hot spots for a relaxing steep is a fine way to appreciate the unique geographical qualities of a place while simultaneously indulging one's senses.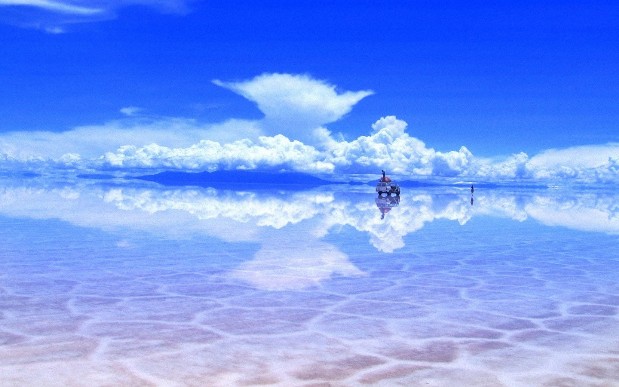 Mud Baths of Dalyan, Turkey
The quiet town of Dalyan on Turkey's Meditteranean coast is situated in an environmentally protected area of great natural beauty. Myth has it that Cleopatra herself would travel to Dalyan, and in more recent times the likes of Dustin Hoffman, Sting, Jack Nicholson, David Bowie and Prince Felipe de Carlos of Spain have made a point to stop here. What attracts them to this small town? It must be the glorious natural mud baths of Dalyan.
Visitors will smell the mud and pools before they see them as they contain sodium chloride, hydrogen, sulfur, bromide and fluoride; they are also naturally radioactive. The mud may smell and feel strange at first. Under the Mediterranean sun, it dries on your skin and you can feel it cracking if you move or smile. But once you rinse off, your skin is left feeling fresh, tight and exfoliated.
Salt Waters of Safaga, Egypt
An ideal combination of sun, sea and sand has come together in Safaga, Egypt in the perfect environment to promote human health; the healing waters of Safaga are said to reduce conditions like rheumatism, muscle tension and psoriasis; and relieve fatigue and stress.
The type of therapy enjoyed in Safaga is called climatotherapy and many local spas and resorts in the area have capitalised on the unique blend of rich minerals and healing waters. Spas offer other forms of treatments too, like pearl baths, hydrotherapy, underwater massage and water treatments, while specific remedies are geared to the alleviation of common ailments and therapeutic care for arthritis, skin inflammations and joint edema.
Volcanic Hot Springs of Santorini, Greece
A volcano gave birth to the picturesque Santorini archipelago off the coast of mainland Greece in the area that, as legend has it, was the location of lost Atlantis. Here the surface waters have curative properties and, since the volcano hasn't seen any real action since 1950, swimmers can relax and indulge directly in the warm waters heated by its core or roll around in a pleasant mud bath.
Geologists believe that the water around the islands has more highly concentrated levels of iron and manganese, and that the waters closer to the active core have high levels of sulphur dioxide; all these lovely minerals are known to do wonders for the skin and help with rheumatism, arthritis and other aches.
High Altitude Hot Springs of Salar de Uyuni, Bolivia
Many tours to the surreal landscapes of the Salar de Uyuni in Bolivia land ultimately at a geyser basin of hot springs that are best enjoyed in the early morning air. The geothermal activity under the surface of Uyuni creates all sorts of wonders for travellers to explore. Sol de Manana is a cluster of boiling mud pools where geyser pressures spurt up to three metres. Extinct volcanoes, such as the Nevado Sajama and the Licancabur Volcano, rise along the horizon. At the foot of the Licancabur Volcano is Laguna Verde, a green lake coloured by arsenic, lead, copper and other heavy metals.
Thermal Baths of Antsirabe, Madagascar
After venturing out to explore Madagascar's outstanding biological diversity, head to the central city of Antsirabe to relax in one of its many medicinal hot springs. Guests staying in the Hotel de Thermes can take advantage of an on-site thermal bath that comes out at a steaming 52°C at a depth of 22 metres, but reaches just the right temperature at the surface. There is also a naturally heated indoor swimming pool. Many of these springs have been in use since the 19th century, when Norwegian missionaries came and named Antsirabe, which means "the place of much salt".
Save