10 Bucket List sandwiches
Creating flavorful memories from around the globe. John Montagu, the 4th Earl of Sandwich, was British first lord of the Admiralty during the American Revolution. He's also the guy who invented the sandwich. After sitting at a gambling table for 24 hours straight, he sustained himself with only a piece of beef between two slices of toasted bread. And the rest, as they say, is history; the sandwich was born.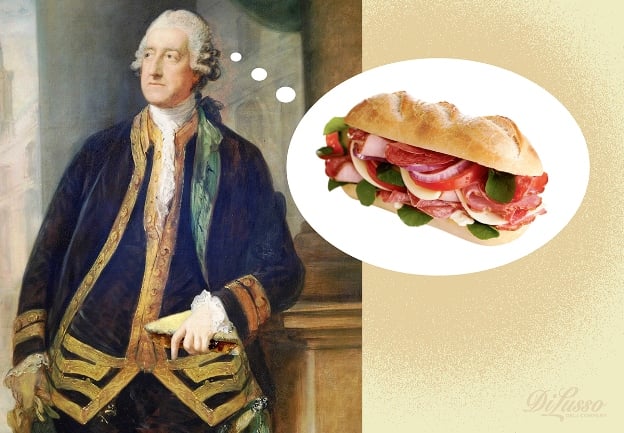 The sandwich certainly has evolved since the 1700s; today it comes in all sorts of different shapes and sizes.
Sandwiches are the perfect travel meal. They're compact. They're easy to handle. You can take them anywhere. We try to seek out special sandwiches wherever we visit. Here are 10 of our favorite combinations of bread and fillings.
Central Grocery, a long-standing Italian-American grocery store in New Orleans, is famous for its Muffuletta sandwiches. Seating inside is minimal with a few stools and high-top tables. It takes two hands to hold a Muffuletta, which is layered with salami, imported ham, mortadella, Mozzarella, and Provolone, then slathered with Central Grocery's olive salad on fresh baked Muffuletta sesame bread. Needless to say, it is a symphony of flavor.
Born out of a desire to feed the Brown Hotel's very elegant guests after dancing the night away back in roaring 1920s, Chef Fred Schmidt created an open-faced turkey sandwich with bacon and a signature Mornay sauce. This very decadent and high caloric masterpiece known as the Hot Brown is as popular today as it was back in the day, and is a must on your next trip to Louisville, Kentucky.
Sausage sandwich, bagel and lox, spam and egg, and Muffuletta
Pink's Hot Dog 
For fun on a bun, head to Pink's Hot Dogs in Los Angeles. Quirky, kinky, and very popular, Pink's has been a Hollywood legend since 1939.  For about $4 you can get a Chili Dog with mustard, chili, and onions.  You'll be hard-pressed to find another deal like this one in L.A. these days.
Categories: Abacos, California, Cincinnati, Florida, Los Angeles, louisiana, Miami, New Orleans, New York, New York City, Ohio, Pennsylvania, Philadelphia, USA
Tags: African Methodist Episcopal Church, American cheese, Associated Press, Australia, Bagel with Lox, Berlin, Boston, Cheesesteak, Cincinnati, Cuban Sandwich, Family vacations, Food, Foodies, Grilled Cheese Sandwich, Los Angeles, New Orleans, Pastrami on Rye, Pat's King of Steaks, Philadelphia, Pink's Hot Dogs, Sausage Sandwich, Spam and Egg Sandwich, United States, Versailles Restaurant