Creating flavorful memories from around the globe. John Montagu, the 4th Earl of Sandwich, was British first lord of the Admiralty during the American Revolution. He's also the guy who invented the sandwich. After sitting at a gambling table for 24 hours straight, he sustained himself with only a piece of beef between two slices of toasted bread. And the rest, as they say, is history; the sandwich was born.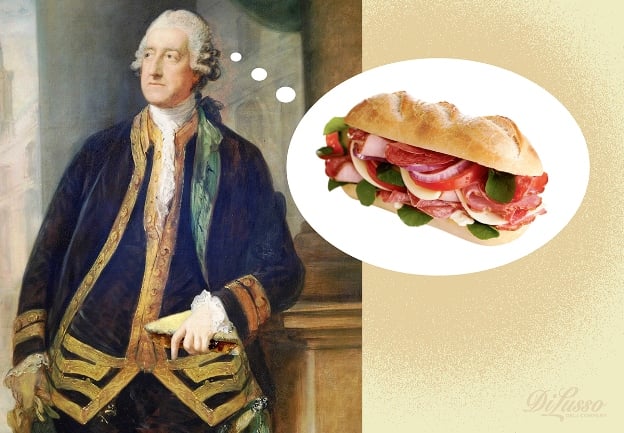 The sandwich certainly has evolved since the 1700s; today it comes in all sorts of different shapes and sizes.
Sandwiches are the perfect travel meal. They're compact. They're easy to handle. You can take them anywhere. We try to seek out special sandwiches wherever we visit. Here are 10 of our favorite combinations of bread and fillings.
Central Grocery, a long-standing Italian-American grocery store in New Orleans, is famous for its Muffuletta sandwiches. Seating inside is minimal with a few stools and high-top tables. It takes two hands to hold a Muffuletta, which is layered with salami, imported ham, mortadella, Mozzarella, and Provolone, then slathered with Central Grocery's olive salad on fresh baked Muffuletta sesame bread. Needless to say, it is a symphony of flavor.
Born out of a desire to feed the Brown Hotel's very elegant guests after dancing the night away back in roaring 1920s, Chef Fred Schmidt created an open-faced turkey sandwich with bacon and a signature Mornay sauce. This very decadent and high caloric masterpiece known as the Hot Brown is as popular today as it was back in the day, and is a must on your next trip to Louisville, Kentucky.
Sausage sandwich, bagel and lox, spam and egg, and Muffuletta
Pink's Hot Dog 
For fun on a bun, head to Pink's Hot Dogs in Los Angeles. Quirky, kinky, and very popular, Pink's has been a Hollywood legend since 1939.  For about $4 you can get a Chili Dog with mustard, chili, and onions.  You'll be hard-pressed to find another deal like this one in L.A. these days.
Bagel with Lox
In New Haven, Connecticut, just outside the campus for Yale University, is a boutique hotel called the Study. Within the hotel is the Heirloom restaurant, an urban dining experience with innovative and seasonal ingredients supplied by local growers and farmers. Here, a breakfast of bagels and lox rivals that of anything you'll find in the neighboring Big Apple. Take our word for it.
Philly Cheese Steak 
Cheese steak sandwiches are synonymous with Philadelphia, and there's no better place to eat one than at Pat's King of Steaks, the original home of the steak sandwich. Owned by the Olivieri family since 1930, Pat's is the creator of the original steak sandwich. Pat's is open 24 hours a day, seven days a week, and the line moves fast, so be prepared.  Specify if you want your steak with (wit) or without (wit-out) onions. Do you want it plain, or with Cheez Whiz, provolone, or American? Pat's is cash-only, so have your money ready. You order your steak sandwich at the first window and drinks and fries at the next. It is an adventure just to order!
Pastrami on Rye
There is nothing like a New York deli, and Katz's Delicatessen is the quintessential specimen. The place has been run by the same family for more than 100 years. The pastrami is artisanal, cut by hand and piled high on rye. It is, as they say, life-changing. You haven't tasted real pastrami until you've had Katz.
Cuban Sandwich 
To experience a true Cuban sandwich, head to the Versailles Restaurant in Miami. Authentic Cubans comprise tender ham, slow roasted pork, and Swiss cheese pressed on toasted Cuban bread with mustard and pickles. Usually places that sell the sandwiches also sell Cuban espresso, with is a worthy complement.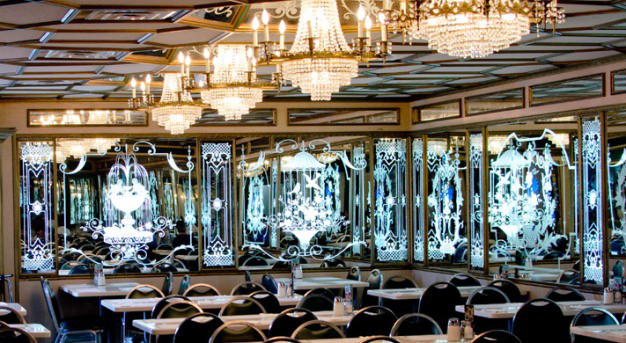 Pink's hot dogs, the Hot Brown, and Cuban sandwich
Grilled Cheese Sandwich
In Cincinnati, Tom+Chee is a grilled-cheese-and-tomato-soup shop bringing the classic comfort food combo to the masses with fresh ingredients, healthy alternatives, and a flare for the unexpected. You can build your own sandwich with a variety of breads, including a glazed donut or gluten-free. Customers also can choose from a variety of cheeses and various toppings from veggies to bacon. Tom+Chee roasts its own meats and makes all of its dressings, sauces, and spreads from scratch. The store is all over town; it started as a tiny food tent on a public square and now has more than 36 locations.
Spam and Egg Sandwich
We fell in love with the Hawaiian island of Molokai because of its natural, simplistic beauty and laid back vibe. Here we discovered the spam and egg sandwich, which comprises a bun, processed cheese and a slice of grilled and canned spam. We ate our sandwiches out of the wrappers on a picnic table as we watched locals come and go from a local grocery store and take-out restaurant. We savored every bite.
Sausage Sandwich
We found old-world goodness in a bun while in port during a Viking Cruise down the Danube River. Serving nearly 6,000 sausages a day, the Historic Sausage Kitchen of Regensburg, Germany fires up sausage old school and to perfection. Sausage is the ONLY thing on the menu, so you know it's good.
We still have quite a few sandwiches to check off our Bucket List, including a hot dog atWrigley Field, Kurobuta Pork Belly Banh Mi at Mendocino Farms, and rare roast beef at Laurelhurst Market in Portland. See you out there soon!
Where is your favorite place to get a sandwich?
Expedia compensates authors for their writings appearing on this site, such compensation may include travel and other costs.